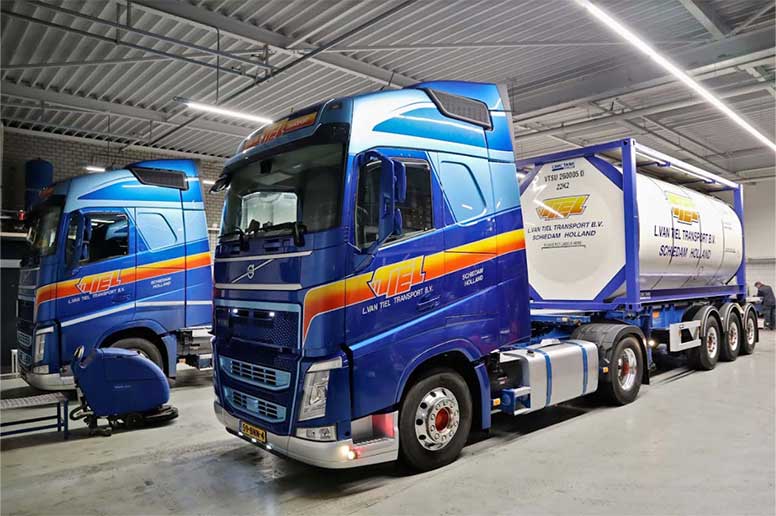 Tank container transport, equipment and solutions.
The equipment of Van Tiel Transport is suitable for all possible tank transport, our fleet consists of:
44 Container chassis
3 Bulk trailers
1 Tank wagon
44 Trucks
6 Tankcontainers
We primarily offer tank transport and tank container transport for Belgium, Germany and France, but other countries are also possible. The tractor units are also suitable for ADR transport and equipped with a compressor, plus the tools for loading and unloading any kind of tank transport.
Van Tiel Transport can also be deployed for tank transport and the transport of non-hazardous liquids with a flexitank container.
Would you like to know what we can do for you?
We will be happy to discuss the possibilities.