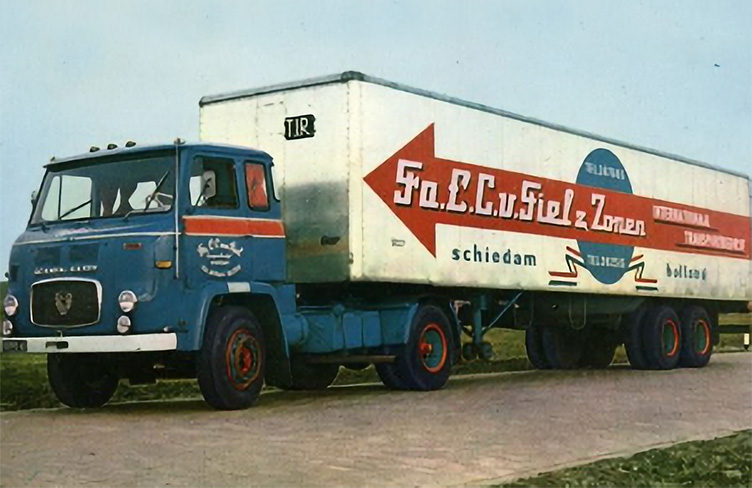 De begin jaren
Van Tiel Transport werd in 1928 opgericht door Henk van Tiel. Het transportbedrijf omvatte een kolenzaak, stalhouderij, boerenmelk vervoer en fourage. Pas na de tweede wereldoorlog werd meer en meer ingezet op transportactiviteiten, waarbij dump auto's van het Engelse en Amerikaanse leger werden gekocht, die geprepareerd werden tot civiele voertuigen.
In 1948 overleed de oprichter Henk van Tiel en werd het bedrijf overgenomen door broer Leendert van Tiel. Geen onbekende naam in de transportwereld, want hij was al jaren werkzaam als chef transport bij Van Grieken Melk in Den Haag.
In 1958 kwam Leo van Tiel in de zaak. Hij begon als bijrijder, werd vervolgens zelf chauffeur en vanaf 1964 is hij eigenaar. De onderneming groeide onder zijn leiding uit tot wat het nu is en gaf het stokje in 2006 over aan zijn zoon Hjalmar, die de jaren ervoor ook ervaring had opgedaan o.a. als chauffeur en planner.
Vandaag de dag
In de huidige tijdsgeest focust de onderneming zich voornamelijk op containervervoer en het uitvoeren van ladingen en lossingen. Ter ondersteuning van die processen zijn er in voorgaande jaren enkele eigen tankcontainers aangeschaft, om klanten beter te kunnen bedienen.
De vloot is inmiddels uitgegroeid tot ruim 40 trekkende eenheden en er zijn zo'n 50 medewerkers. Van Tiel is sinds 1993 ISO 9001-gecertificeerd en sinds 2018 worden er periodieke audits uitgevoerd voor het SQAS certificaat.
De nabijgelegen rijksweg A4 zorgt voor een goede en snelle bereikbaarheid van onder andere de Rotterdamse havens en Maasvlakte.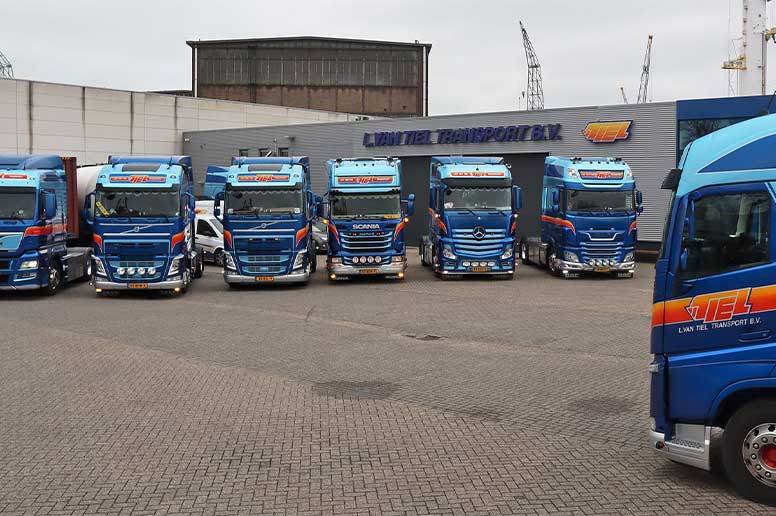 Photo: Maarten van der Westen
Want to know what we can do for you?
We are happy to talk to you.