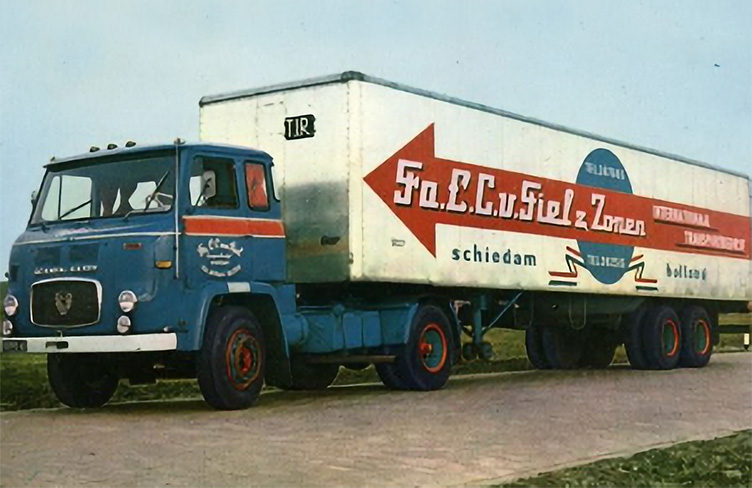 The early years
Van Tiel Transport was founded in 1928 by Henk van Tiel. The transport company included a coal business, livery stables, farm milk transport and fodder. Only after the second world war, more and more transport activities were started, where dump cars were bought from the British and American army, which were prepared as civilian vehicles.
In 1948, the founder Henk van Tiel died and the company was taken over by his brother Leendert van Tiel. He was not an unknown name in the transport world, as he had been working for many years as transport manager at Van Grieken Melk in The Hague.
In 1958, Leo van Tiel joined the business. He started as a co-driver, then became a driver himself and from 1964 he was the owner. Under his leadership, the company grew to what it is today and in 2006 he handed over the reins to his son Hjalmar, who had also gained experience as a driver and planner in previous years.
Nowadays
In the current spirit of the times, the company focuses mainly on container transport and carrying out loading and unloading operations. To support these processes, some of our own tank containers were purchased in previous years, to better serve customers.
The fleet has grown to over 40 towing units and there are about 50 employees. Van Tiel has been ISO 9001-certified since 1993 and since 2018 periodic audits are carried out for the SQAS certificate.
The nearby A4 motorway provides good and fast access to the ports of Rotterdam and Maasvlakte, among other places.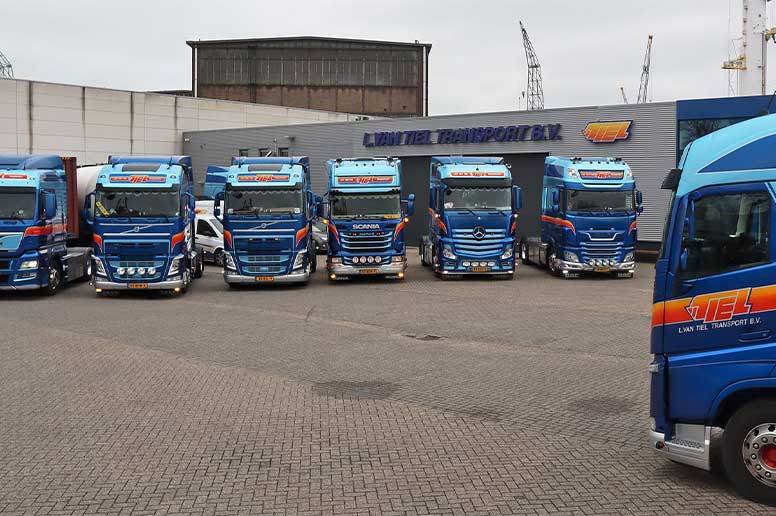 Want to know what we can do for you?
We are happy to talk to you.