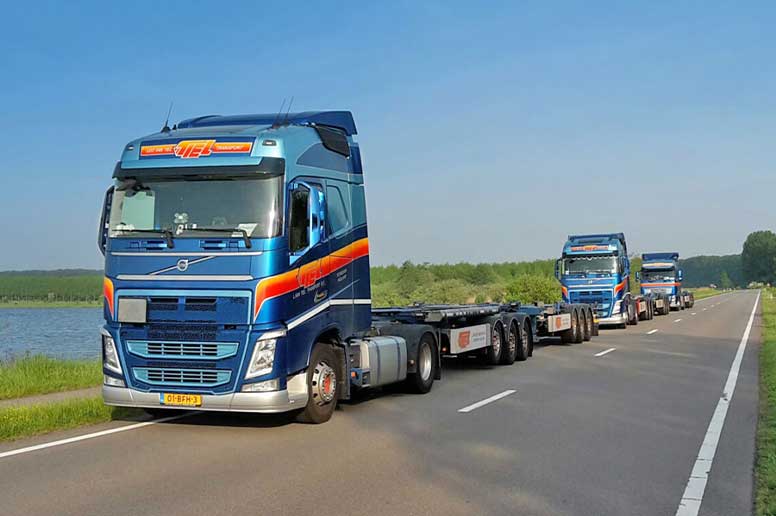 Met onze LZV Transport Combinaties staan wij voor u klaar.
Van Tiel Transport heeft 2 container LZV's (lange en zware vrachtwagens) in bedrijf. Het gaat om combinaties met een maximaal treingewicht van 60 ton (normaal: 50 ton) en een maximale lengte van 25,25 meter (normaal 18,75 meter).
LZV's zijn minder belastend voor het milieu en schelen in de drukte op de weg. Op een container LZV kunnen 3 x 20' container of 1 x 40' en 1 x 20' container gezet worden. Door de inzet van deze LZV's is Van Tiel nog flexibeler naar zijn klanten en probeert zijn bijdrage te leveren aan het duurzaam ondernemen.
Alternatief voor traditionele containers
Wij bezorgen u ook een gedetailleerd rapport na elke zending, zodat u volledig zicht hebt op wat er tijdens het transport is gebeurd, inclusief eventuele vertragingen of problemen onderweg – want als het aankomt op het veilig vervoeren van uw goederen over lange afstanden, is er geen ruimte voor fouten!
Ook kosten besparen op uw containertransport?
Neem contact op en ontdek de mogelijkheden.